Microsoft 365 powered by GPsupport:
The future standard for Australian healthcare
To be a first-rate healthcare provider, you need world-class technology solutions that are optimised for your business. Microsoft 365 offers a complete solution for your clinic, and at GPsupport we know this technology will become the industry standard for Australian healthcare providers. However, it's not a 'one size fits all' system.
Six reasons to choose Microsoft 365 today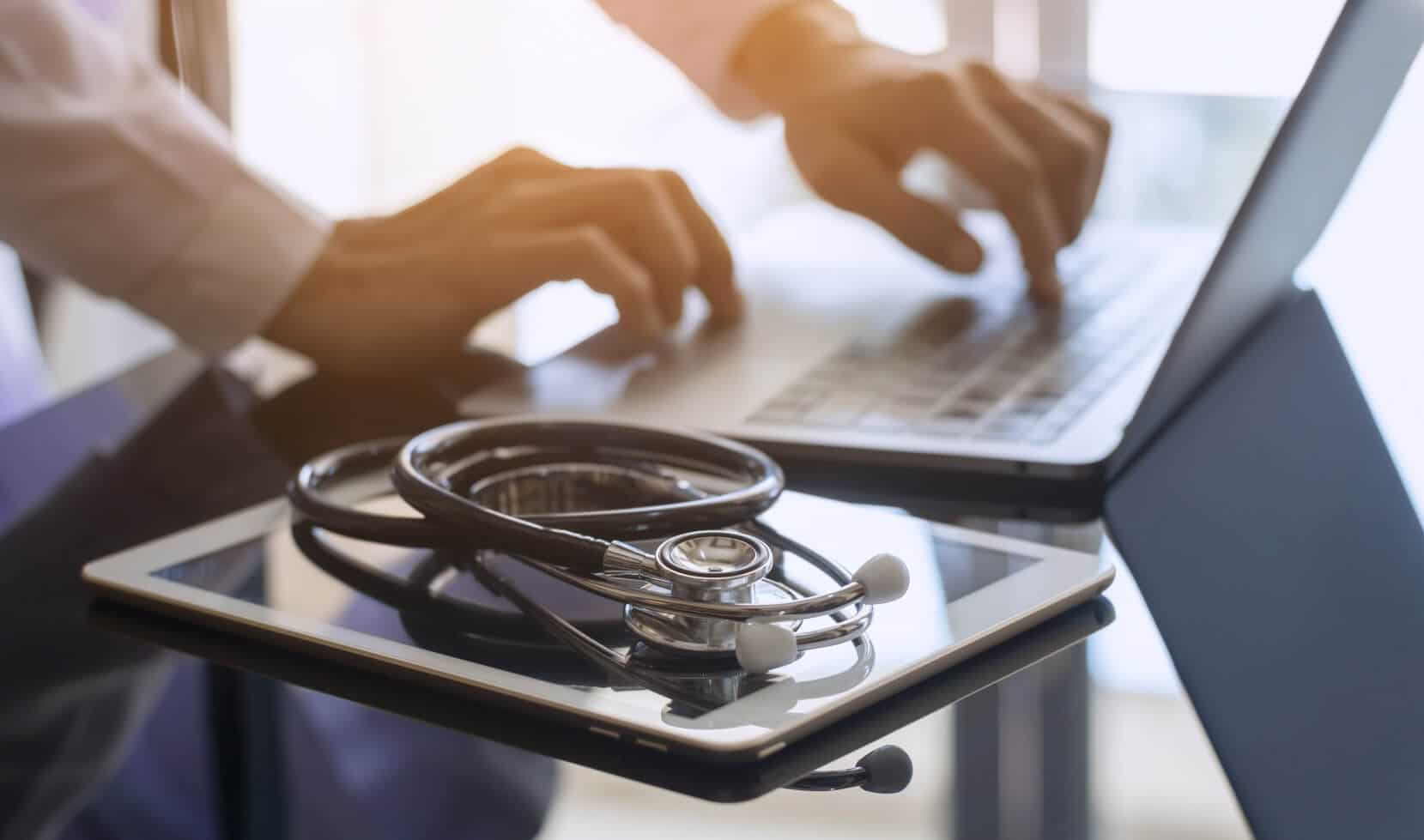 Harness the power of Microsoft 365
To truly harness the power and potential of Microsoft 365 in your healthcare clinic, you need an expert team who can optimise this technology for best-practice and compliance.
At GPsupport, we have the knowledge and experience to ensure that your team uses Microsoft 365 in a manner that is compliant with Australian healthcare standards for data protection, privacy and security. We can provide dedicated, world-class support and enhanced functions to ensure that your clinic is protected around-the-clock.
When optimised correctly, Microsoft 365 can also boost your team's productivity and will increase the overall performance of your business. When you partner with GPsupport, we can seamlessly integrate Microsoft 365 into your clinic overnight. Best of all, this technology is fully scalable and can grow with your clinic, through a simple monthly subscription.
Microsoft 365 will be the benchmark technology for Australian healthcare providers.
Let's take a closer look at how this technology can serve your business today:
| | Microsoft 365 | Microsoft 365, powered by GPsupport |
| --- | --- | --- |
| Web and mobile versions of Office apps | | |
| Emails and calendars | | |
| File storage and sharing | | |
| Customised team channels and communication | | |
| Security and compliance | | |
| Support and deployment | | |
| Advanced security | | |
| Device management | | |
Understanding Microsoft 365
Put simply, Microsoft 365 is an integrated bundle that combines leading Microsoft Office technology with intelligent cloud services and advanced security. It goes without saying that Microsoft is a global leader in technology, and this integrated solution has been designed to help businesses of all types to achieve greater outcomes.
The system aims to seamlessly connect teams, content and data, in order to improve business productivity and efficiency. Microsoft 365 includes the entire suite of Office apps, along with critical business technology such as emails, calendars, cloud storage and the highly collaborative Microsoft Teams hub.
When used in a clinical setting, Microsoft 365 can streamline processes by placing your essential business applications in one place. Microsoft 365 also incorporates enterprise-grade security to protect your data; such as patient records and sensitive clinical information. The system is designed to defend against cyberthreats and other unauthorised access, and will keep your data safe even when it's accessed on employee devices out of the office.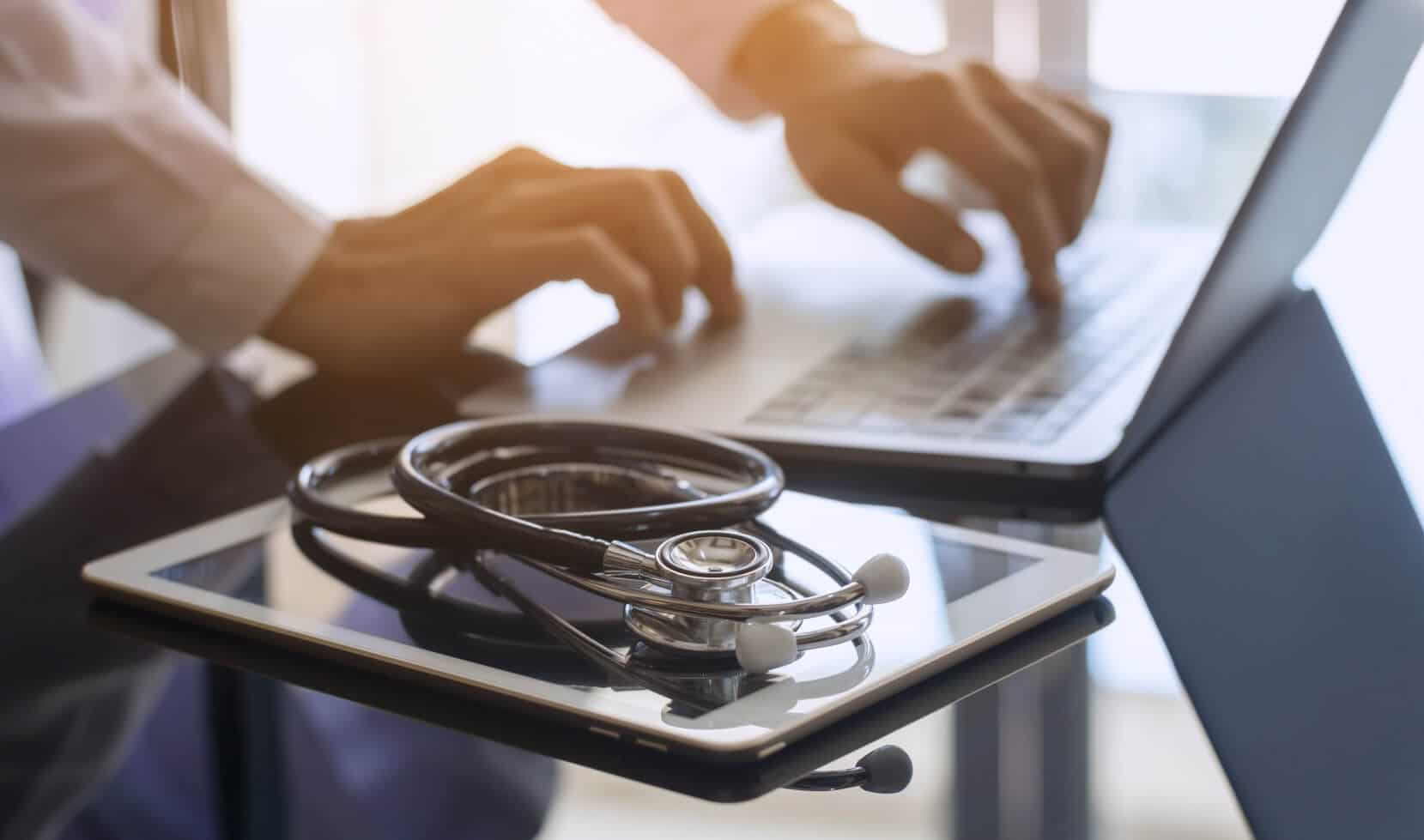 Optimising Microsoft 365 for healthcare
Whilst Microsoft 365 is a powerful business solution, the technology was not developed with healthcare providers in mind. In order to get the most from Microsoft 365, your business needs a dedicated team who can optimise this technology for in-clinic use. At GPsupport, we have the first-hand expertise to successfully tailor Microsoft 365 for your business needs.
In fact, our team has over a decades' experience in providing best-practice solutions for all aspects of the Australian healthcare industry – including GPs, hospitals, specialists, allied health, dental clinics, aged care, wellness centres and locum services. We have industry- specific knowledge that equips us to respond to our clients' evolving needs, and we're ready to support this next phase of growth in Australian healthcare.
FAQs
When configured correctly, Microsoft 365 allows you to centralise all your business data in one secure, controlled environment. Your business data will be safely stored in a superior cloud-based system that transcends the need for physical on-site servers, which can be vulnerable to breakage, theft and other security threats. Microsoft 365 can also be integrated with your existing applications which means that everything you need to run your business is centrally located in one user-friendly cloud location. Your team will save time without having to remember complicated passwords – instead, they'll be able to securely login with a single sign-on process.

When configured correctly, Microsoft 365 can protect your business data and ensure that your business remains fully compliant with privacy and security regulations. This world-class system can prevent malicious or accidental data breaches and will safeguard your intellectual property against unauthorized access or distribution. Microsoft 365 can be used to alert you to data risks that may otherwise have serious legal, financial and reputational ramifications for your business.

When configured correctly, Microsoft 365 offers a powerful business tool that can increase your team's productivity and efficiency. Your staff will be empowered to collaborate and communicate in real-time, using the dedicated Microsoft Teams function. In fact, Microsoft Teams makes it possible to share calendars, make video calls, present screens and manage workflows all in one secure cloud-based workspace. You may even choose to integrate your business phone system into Microsoft 365, which means that all communication is streamlined in one centralised location.

When configured correctly, Microsoft 365 ensures that your healthcare business is accreditation ready all year round. By identifying and maintaining superior security standards, the annual accreditation process becomes a simple and stress-free process. All your data will be fully backed up and information that has been lost or deleted can be restored with ease. Your healthcare business will also be poised for growth as the Microsoft 365 solution can be scaled to match your changing business needs. Embrace the future of technology in healthcare with Microsoft 365 today.

Microsoft 365 makes it possible to mobilise and extend your business beyond the physical confines of a traditional office. Using a centralised cloud-based system means that your team will be able to work remotely, in a manner that is efficient and secure. What's more, Microsoft 365 can help take your business beyond borders, making it possible to recruit and engage team members beyond your physical location. You will also be able to effortlessly on-board team members even if they're working from a distance, ensuring their entire technology set-up is compliant with the click of a button.

When configured correctly, Microsoft 365 allows you to control how, when and where specific documents are accessed, distributed and edited. You'll rest easy knowing that documents can only be accessed by certain devices and users, provided they meet exacting security standards. Microsoft 365 can also be used to monitor and control where your business data is physically accessed from, using geo-blocking technology.
If you want to protect your business and get ahead of the pack, download your FREE Microsoft 365 information pack.